Welcome to BNI's Churchill Chapter, the original (and best) Chapter in Bromley. There are some categories still available at Churchill, but due to our policy on one person per trade or profession, positions fill up fast. To avoid disappointment, come along to our next meeting and see how much money you are missing out on.
John Davies, Chapter Director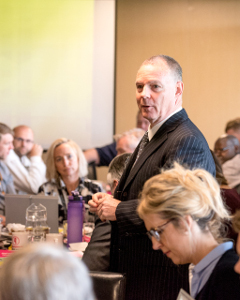 Available Business Networking Sectors
In principle, we are happy to accept applications from any business sector, so long as they do not clash with current members. To give you any idea of what categories we currently have open, take a look at the list below.
Security Systems
Car Sales
Health and Safety Consulting
Scaffolder
Sign Company
Recruitment Agency
Telecommunications Services